For over 70 years, Acme Controls has been rebuilding boiler and burner controls. Our qualified service technicians have decades of experience in a wide-range of components and parts used throughout multiple industries. Acme's rebuilt controls and components are carefully inspected, meticulously cleaned, repaired by experts and tested to ensure reliability and accuracy. All Acme rebuilt parts come with a one-year warranty.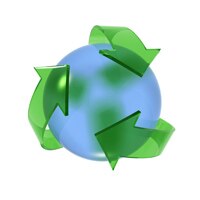 Actionators
Actuators
Amplifiers
Display Modules
Environmental Controls
Flame Safety Controls
Fluid Power Gas Valves
Gauges
Hydra Motors
Modutrol Motors
Positioners
Primary Controls
Programmers
Recorders
Regulators
Scanners
Solid State Chassis
Temperature Controls
Valves
And more...
Benefits of Rebuilts
Rebuilt controls and components can save you up to 75% off the cost of new. Rebuilts help you provide valuable money-saving options for you and your customers. The Green Advantage: Thousands of controls are rebuilt every year instead of going to a landfill. Do your part for the environment by utilizing rebuilt equipment when possible.
Is Rebuilt Right for You?
Rebuilts have advantages over new equipment, but the following factors need to be taken into consideration:
Your part may need to be upgraded to a new model.
While a burner control can be rebuilt, the sensor for that model may need to be changed and no longer works with the older control version.
Some states have restrictions on the use of certain rebuilt flame safeguard burner controls and components; consult your local building code to determine if a rebuilt component is allowed for your installation or repair.
Need It Now?
Read about our
Advance Exchange/Repair Service
.
Don't See your Part on our Website?
Contact us—call 800.621.6427 or send us an
email
.